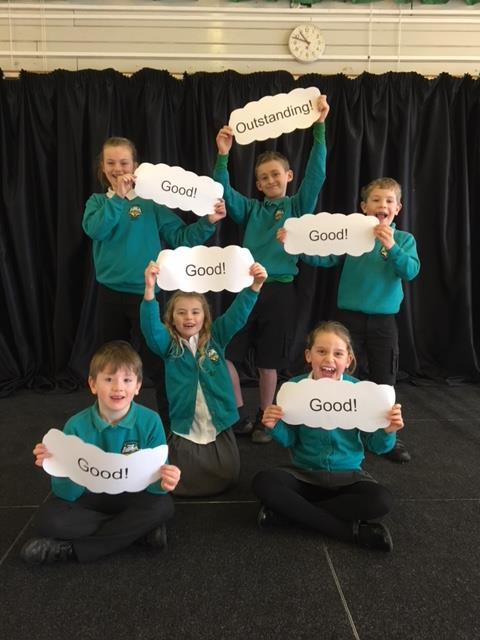 Roseberry Academy in Great Ayton, which is part of the Enquire Learning Trust (ELT), has been awarded a judgment of 'good' for its overall effectiveness with a judgment of 'outstanding' for 'personal development, behaviour and welfare' after its first inspection since converting to an academy.

Inspectors described the school as 'nurturing, inclusive and welcoming' and said that the pastoral care provided to pupils, including the work of the Family Mentor, was 'exceptional'. The quality of teaching, learning and assessment was good with 'strengths in teaching being evident across the school'.

The Principal's 'calm, nurturing vision to do the best for all of the pupils', was also noted with teachers and support staff described as 'dedicated, caring and skilled'.

Principal, Helen Channing, was thrilled with the judgment, particularly mentioning the support that the school had received from Enquire Learning Trust (ELT). She said:

The work we have done regarding metacognition and children 'learning how to learn' based upon what we have found from educational research (everything we do is based upon research - we are all learners and this is why being a member of the Enquire Learning Trust is so important to us) has been invaluable and has led to amazing results. One of the trust's core principles is to promote collaborative and innovative working across all its academies.

"Over the past six and a half years, we have developed a family – a culture of belonging, respect, care and trust. This was certainly noticed by Ofsted and our parents were keen to talk with them about what the Roseberry family means to them and their children. I firmly believe that once the culture for learning is right, everything else follows.

"One of the inspectors actually commented that Roseberry had moved from 'zero to hero' when comparing 2016 and 2017 results. Although success isn't all about SATs results, the reality is that schools are still judged through their pupil performance data. I am delighted to say that the hard work and dedication of our staff and children resulted in our 2017 results being better than ever, so I would like to take this opportunity of thanking them all for working as a fabulous team to move Roseberry forward on our journey to becoming an outstanding school."

Darren Holmes, ELT's chief executive added: "Reading a report like this gives me great pleasure and is one of the reasons I love doing this job.

"The daily educational practice which I have seen at Roseberry on my many visits is impressive, which has resulted in its 2017 SATs results placing it in the top 2% of most improved schools in the country and in the top 3% of schools nationally for its Y1 phonics results, which were 100% in 2017 - an amazing result by any measure.

"We will continue to improve our provision for children with special educational needs and disabilities (SEND) at the school, which is one of the areas where Ofsted noted we could improve.
The measures Helen and her team have put in place are already having an impact.

"In the meantime, keep up the good work everyone."

Helen added: "Roseberry is a very special place in which to learn and grow and I feel extremely privileged to lead such an amazing school family."

ELT, established in 2012, is one of the largest primary only academy trusts in England, currently sponsoring 26 academies which operate from three hubs in Tees and Esk Valley and North Yorkshire, The Humber and Manchester. With a commitment to ensuring that every child is a successful learner, no matter what, ELT has earned a national reputation for its outstanding contribution to raising standards and improving outcomes for its children.