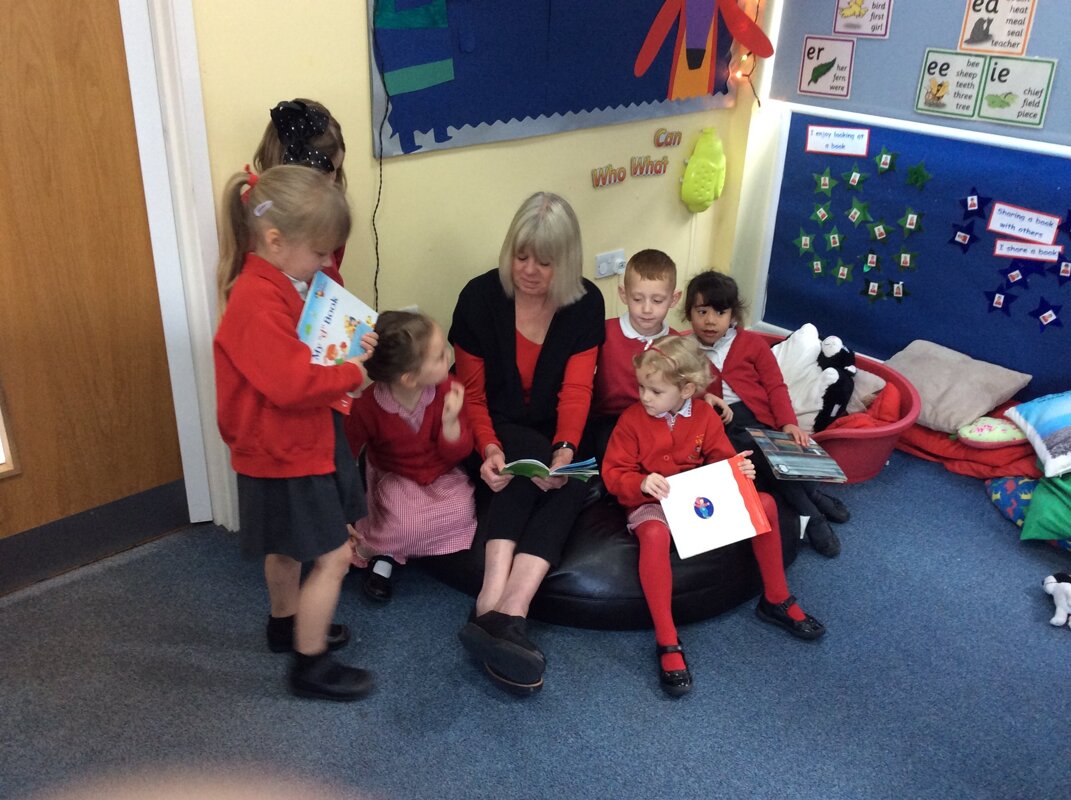 Grimsby primary school one of top 2% in England says minister
A primary school in Grimsby is celebrating after receiving a letter of congratulation from the Minister of State for School Standards, Rt Hon Nick Gibb MP, advising the principal and her team that the school is amongst the top 2% of schools in England in terms of the progress its pupils make between key stage 1 and the end of key stage 2.
Laceby Acres Academy, which has been part of the Enquire Learning Trust (ELT) since 2014, caters for 210 pupils spread across seven year groups. The letter was received recently after its key stage 2 results showed progress scores of 3.5, 4.2 and 4.2 in English reading, writing and mathematics respectively.
With the number of pupils meeting the expected standard in reading, writing, and maths locally standing at 59%, with the figure rising to 61% nationally, at Laceby Acres, 77% of children achieve this level. This means that when compared to the national figures, Laceby Acres is well above average in each subject.
The Minister's letter said: "We want to ensure that every child has the necessary fluency in reading, writing and mathematics to prepare them for a successful secondary education and beyond, and your school has provided this."
This impressive progress can be attributed to the performance tracking systems in place at Laceby Acres as well as the high expectations the school places on all children who, regardless of their starting points, are expected to make solid progress. Principal, Sharon Clapson, explains:
"We were absolutely thrilled to receive the letter from the Minister, which was totally unexpected, and gave all the teaching staff and students a huge boost.
"We aim to ensure that pupils leave Laceby Acres with a sense of their own special individuality. They are encouraged to foster high aspirations and develop positive self-esteem, so they can leave the school with a sense that the world is at their feet.
"We continually monitor progress and encourage our children to succeed but at the same time, endeavour to make learning fun. Our curriculum is driven by Enquiry which comprises three strands – The Arts, Possibilities and Diversity. Each topic has a 'sparkling start' to engage children and ends with a 'fabulous finish' during which the children share and showcase their learning to a wider audience and celebrate their achievements.
"Now, we are now focusing on our summer assessments and fully expect to maintain or improve our scores. It is essential that children get a good education at this age to prepare them for secondary school and give them a solid foundation on which to build further success as adults."
Darren Holmes, ELT's chief executive, added: "Receiving a letter such as this, which mentions the very high level of progress that pupils made in their reading, writing and mathematics, is a well-deserved accolade for the school and its staff. Praise from a Minister is rare, so when it comes, it is a huge reward for everyone's efforts. I expect that pinning the letter on the school notice board gave Sharon and her team no end of satisfaction."
Laceby Acres Academy was judged by Ofsted to be an outstanding school when inspected in January 2017. The report noted that 'the inspirational leadership of the principal and academy trust governance had enabled the school to improve at a fast pace.' It also said that 'Staff work very closely as a team and share the leaders' vision that only the best is good enough. This clear focus has enabled the quality of teaching, learning and assessment to reach an outstanding standard.'
ELT, established in 2012, is one of the largest primary only academy trusts in England, currently sponsoring 26 academies which operate from three hubs in Tees and Esk Valley and North Yorkshire, The Humber and Manchester. With a commitment to ensuring that every child is a successful learner, no matter what, ELT has earned a national reputation for its outstanding contribution to raising standards and improving outcomes for its children.