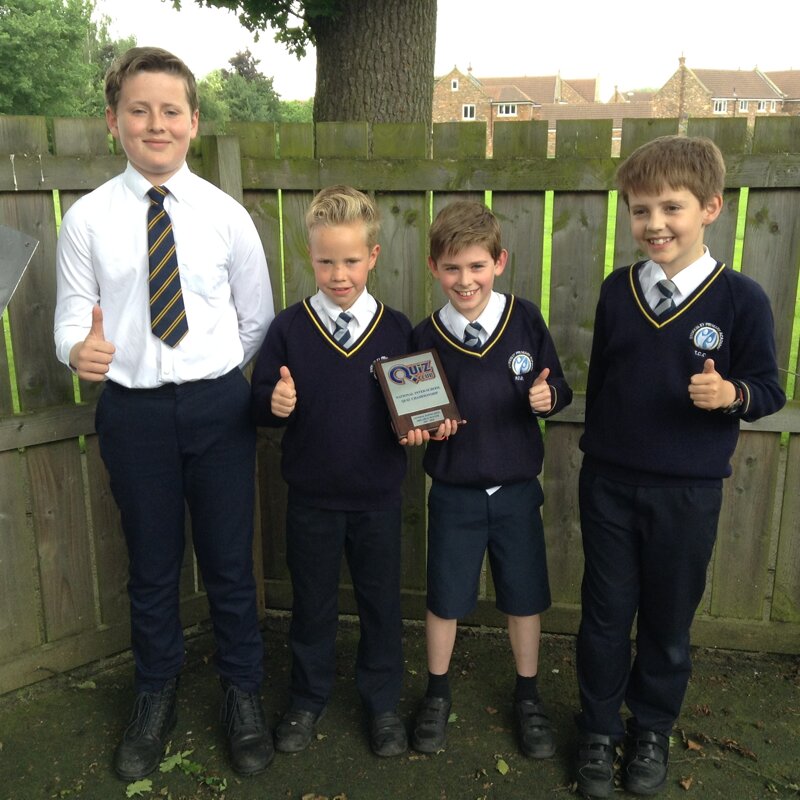 It's three in a row at North Yorkshire school
For the third year in succession pupils from Stokesley Primary Academy in North Yorkshire have reached the national finals of the Quiz Club Championships.
The school, which is part of the Enquire Learning Trust, has once again assembled a top team to compete alongside more than 400,000 school children in what is the largest inter-school competition in the UK. The competing teams are asked a full range of general knowledge questions.
Previous years' finals have been held in London and Oxford but this year the venue is the most exciting yet, being held in the Tower of London on June 27th.
Scott McFarlane, Head Teacher said "This is a very exciting event. We were delighted in 2016 when we were runners up and again on making the final last year. To achieve this against competition from hundreds of schools nationally is a great achievement of which the whole school is very proud.
"The team is selected by an internal competition, so it changes each year. However, one boy on the team, Thomas Carter, Year 5, has been selected each year."
Darren Holmes, chief executive of ELT, said: "This is great news for Stokesley Primary Academy and for the Trust. We are delighted for them and wish them good luck for the finals. Opportunities like this are great confidence builders, but there is also the added attraction on this occasion of competing in one of the most famous buildings in the world which has such an exciting history. Whatever the outcome, it will be a truly memorable occasion."
The team includes four pupils: Jack (Year three) William (Year four) Thomas (Year five) and Lauchlan (Year six).
ELT, established in 2012, is one of the largest primary only academy trusts in England, currently with 26 academies which operate from three hubs in the North, covering the Tees, Esk Valley and North Yorkshire region, the East, covering Humberside and the West, covering Manchester. With a commitment to ensuring that every child is a successful learner, no matter what, ELT has earned a national reputation for its outstanding contribution to raising standards and improving outcomes for its children.